1. President's Message
Welcome to the Akwaaba Care International Foundation website. If you are not currently a member/supporter of the Akwaaba Care International Foundation, I hope you will be soon. There are so many areas that Akwaaba Care International Foundation is working on for children. The areas include: Adoption, Refugees, Children in Care, Counselling, Domestic violence, Education, Exclusion/Integration, Families, Health, Physical Abuse, Physical and Sensory Disability, Poverty, Promoting Achievement and Employment, Prostitution, Tribalism, Recreational Activity, Rural Issues, Special Needs, Teenage Pregnancy, Traveller Children, Victims of Crime.
Akwaaba Care International Foundation has a proud tradition, one that welcomes the support of all and seeks to assist children and the needy in society. If Akwaaba Care International Foundation is not already a part of your life, I hope you will now join us and support our activities.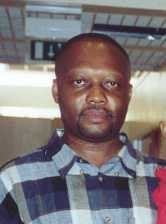 If you have comments, questions or suggestions, I will happily receive them at president@akwaabacare.org or Postfach 120533, 68056 Mannheim
Cordially,
Akwasi Opoku Edusei
President
2. Privacy Statement
Akwaaba Care International Foundation - Terms of Use & Policies
By accessing this site (the "Site") you are agreeing to the terms and policies that appear below. Your acceptance of these terms and conditions is invoked on the date on which you first use this site. The Akwaaba Care International Foundation is referred as the "Owner", and any content including but not limited to images, graphics, newsletters (electronic or otherwise), editorial is hereafter referred to as the "Content".
Sections:

Use of Content

Copyright

Links

Limitations of Liability

Privacy Policy

Use of Content
Content on the Site may be retrieved and displayed on a computer screen, downloaded and printed on paper (but not photocopied) for personal, non-commercial use. You may not reproduce, modify or in any way commercially exploit any of the Content. Unless awarded written permission from the Akwaaba Care International Foundation, you may not do any of the following:
- Redistribute any of the Content
- Remove the copyright or trade mark notice from any copies of Content made under these Terms;
- Systematically download or store any of the Content in an electronic or written form database;
- Copy, download, store in any medium (including any other web site), distribute, transmit, modify or show in public any part of the Owner's Site
- Requests to republish or redistribute Content should be addressed to info@akwaabacare.org

Copyright
All graphics, proprietary images, written or electronic editorial and/or newsletters, and E- Mail newsletters featured on this site are the property of the Owner. All graphics and images are protected under the Germany and international copyright laws and treaties. The use of any images or other materials included herein, in whole or in part, for any purpose, including, but not limited to reproduction for resale, storage, manipulation, digital or otherwise, is expressly prohibited without the written permission of the Owner. If you have any questions, please contact info@akwaabacare.org
Links
Links to the Site must be directed to the homepage. Featured links does not mean we endorse or are liable for the accuracy of the content of the featured site link. The Owner disclaim all liability for any legal or other consequences (including for infringement of third party rights) of links made to the Site.
Limitations of Liability
All warranties expressed or otherwise from the published materials of this site are disclaimed by the Owners. Neither the Owner nor the original providers of the material accept any liability for any direct, indirect, incidental or consequential loss of business, revenues or profits or special damages arising from the publication or linking to the material on the Owner's Site.
The Owner makes no warranty that the site is free from infection by viruses or anything else that has contaminating or destructive properties.
Privacy Policy
The Owner of this site will never give out information. All information obtained from visitors to this site remains completely confidential. Nothing is ever released to a third party.
3. FAQ
1. What is the meaning of Akwaaba?
Ans. Akwaaba is a Ghanaian word meaning 'welcome'
2. Is Akwaaba Care International Foundation a legal oganisation?
Ans. Yes the organisation is registered with the Registrar General's Department, Accra-Ghana having complied with the provision of Sections 27 and 28 of the Companies Code, 1963 (Act 179).
3. What are the objects of Akwaaba Care International Foundation?
Ans. To support and promote children and youth development activities. To support needy educational, health and social institutions.
4. How can I support the objects of Akwaaba Care International Foundation?
Ans. You can support us by donating in Cash or Kind.